Door Style
Choose from over 400 panel door and glass door styles to match your home's architecture.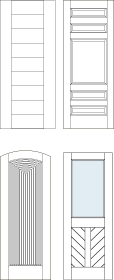 Wood Species
Select from 19 wood species or paint-grade MDF.

Profile Options
Define your design with 66 different profile options to match your desired style.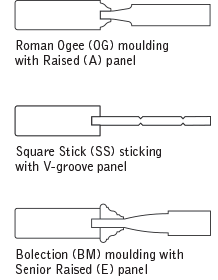 Material Inserts
Consider exchanging a panel for a unique material insert — leather, metal, glass or resin.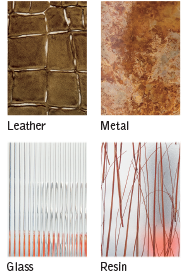 Design Options
Further customize your doors with design options such as built-in mirrors or common arch pairs.


Custom Dimensions
Further customize your door design by changing the stile and rail dimensions.