Looks to last a lifetime
You never get a second chance at a first impression, and we think your exterior doors say a lot about you. We also think exterior doors should complement the architectural style of your home. That's why many of our 400+ door styles are available in exterior grade. With TruStile, you never have to sacrifice style for function. All exterior doors come with a limited lifetime warranty when they are installed in an opening with proper overhang protection
---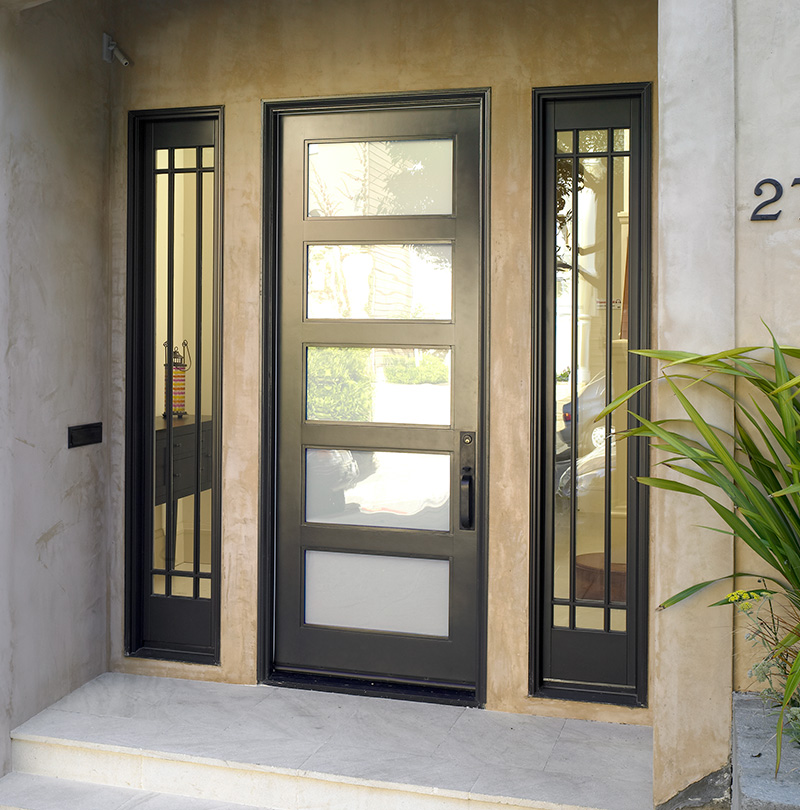 Exterior MDF Doors
TruStile's exterior MDF doors receive specially engineered stiles, rails, and panels, along with an exterior-grade MDF material, to ensure they perform in changing environmental conditions. In addition, all exterior MDF doors receive our exclusive TruBolt system with threaded bolts running through the top and bottom rails to ensure structural integrity.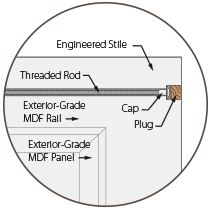 ---
TruStile Reserve™ Exterior Wood Doors
Enhance the beauty of any entrance with a distinctive wood entry door. Our TruStile Reserve exterior wood doors come with engineered LVL stiles & rails that are triple doweled for optimal strength and security. Our Sentry Protection System provides an additional barrier to the elements with a polyurethane sealed channel around the full perimeter of all panels and glass.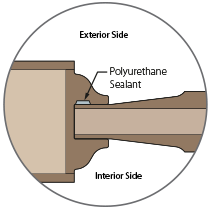 ---
Insulated Glass
All TruStile exterior doors with glass receive double pane insulated glass which makes our exterior doors more energy efficient and sound proof. Insulated glass can also be provided on special interior door applications, such a wine cellars and home theaters.
Proper Overhang
To ensure maximum performance, your exterior opening should have an adequate overhang to help protect the door from direct weather and elements. Proper overhang extends at least three-quarters the distance of the bottom of the door to the bottom of where the overhang begins, and at least 3 feet past both sides of the opening.