Exterior Wood Door Construction
Years of testing through our partnership with Marvin has resulted in an entry system product engineered to last. We utilize cutting-edge materials like Tricoya® MDF which is the most stable exterior MDF available today.
Exterior Wood Doors with Rim-Raised Panel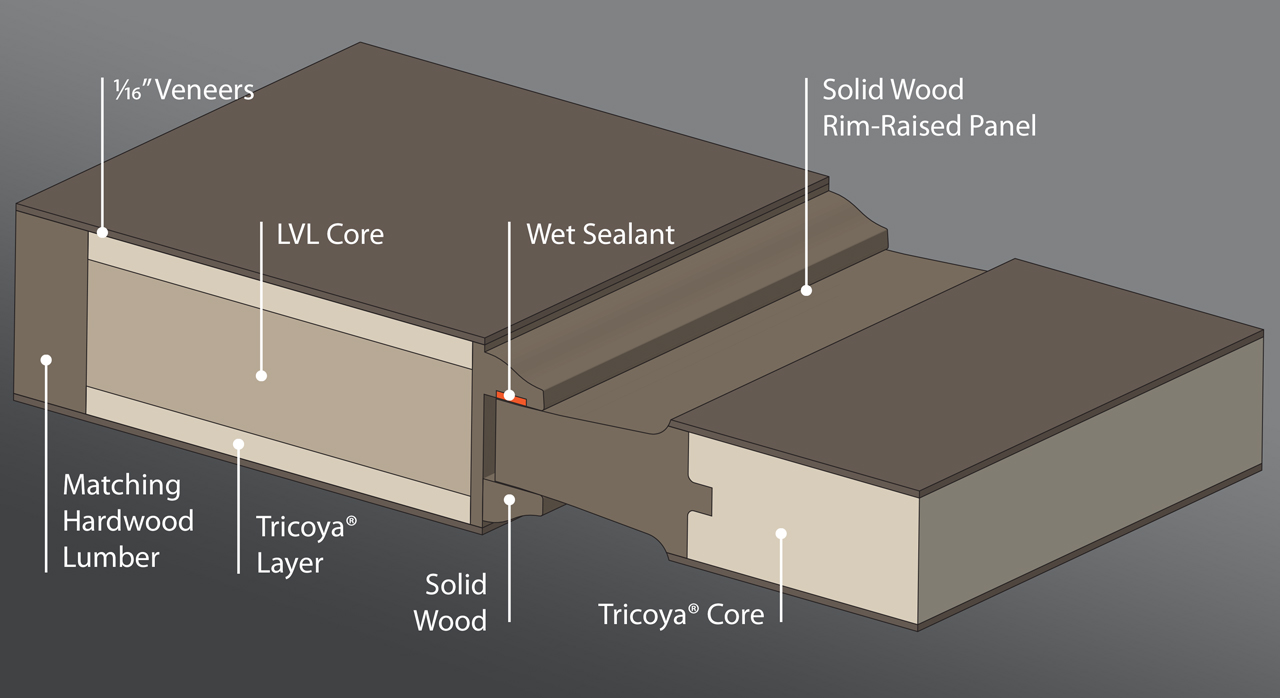 Insulated Glass
All TruStile exterior doors with glass receive double pane insulated glass which makes our exterior doors more energy efficient and sound proof. Insulated glass can also be provided on special interior door applications, such a wine cellars and home theaters.
Proper Overhang
To ensure maximum performance, your exterior opening should have an adequate overhang to help protect the door from direct weather and elements. Proper overhang extends at least one half the distance of the bottom of the door to the bottom of where the overhang begins, and at least 3 feet past both sides of the opening.