TruStile Resilient™ Exterior Wood Door Construction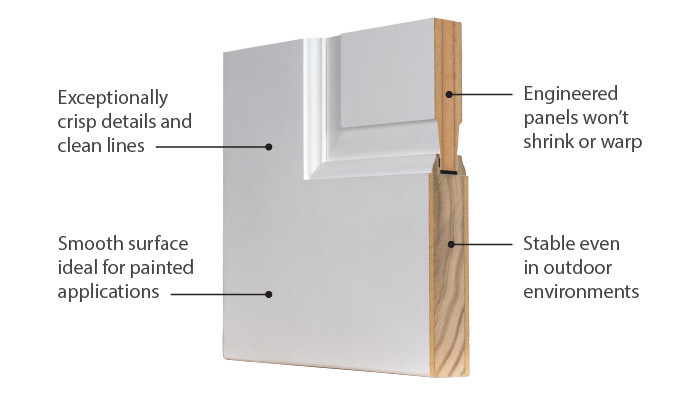 The Resilient Wood Entry System sets the tone of quality for the whole home using the most durable painted construction without sacrificing any design options.
Engineered with resilient Accoya®, an acetylated wood product, which brings unprecedented reliability and durability to wood.
Tricoya® top layers provide exceptional stability, durability and paintability, for outdoor applications.
Most configurations delivered pre-hung with a premium prime finish, ready to paint to match your design.
10-year limited warranty with reduced and no overhang applications, depending on system design specifications.