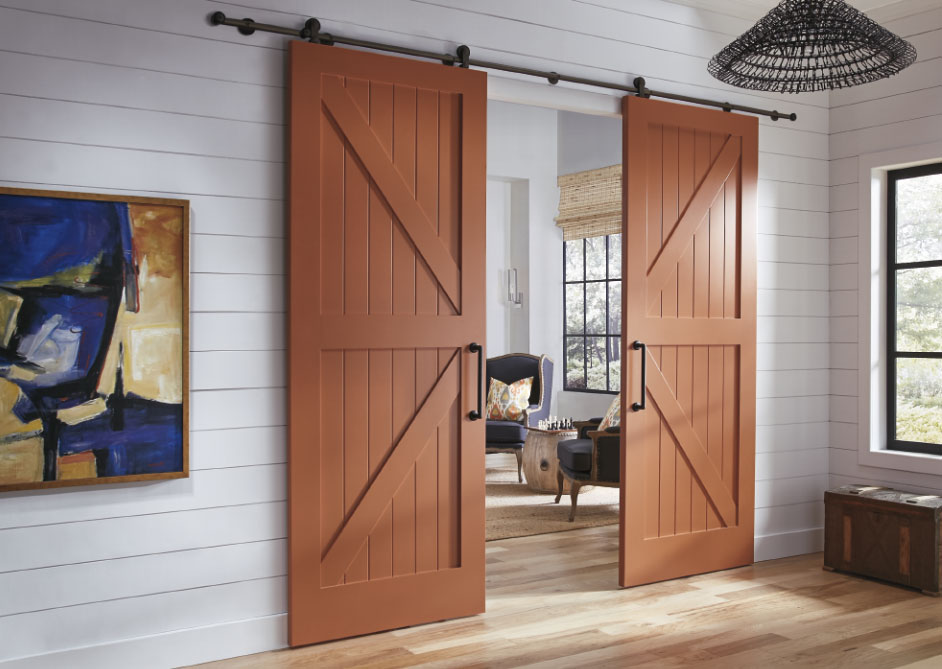 The Broadest Barn Door
Offering in the Industry
We've re-imagined our entire product offering of 500+ styles to make them compatible for barn door openings. As the width increases, the design changes to create the appropriate look.
With this level of design consideration and breadth of styles from Craftsman to Modern, TruStile's product offering is unmatched.
Design Your Own Barn Door
Our TruCAD® Door Design tool makes it easy to configure barn doors. As the door dimensions grow we strategically add a center mullion to maintain the integrity of the design across the house package.
On wider doors, TruCAD will prompt you when to add LVL stiles and rails to ensure door rigidity. You can even adjust the position of individual compenents, such as the intermediate rail in the right photo, to tailor the look of your doors.
Barn Door Ideas
Below is a selection of door styles well-suited for barn door applications.
---