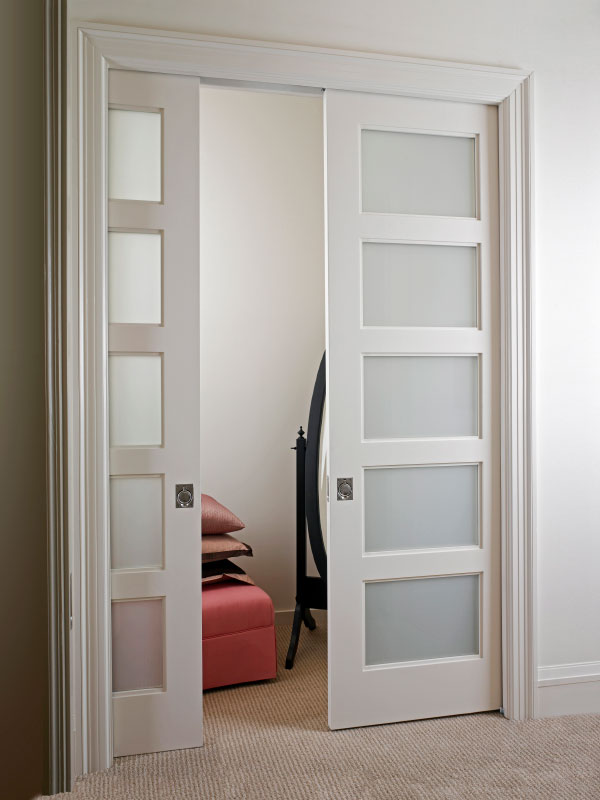 Architecturally-Correct Pocket Doors
TruStile offers a "pocket stile" and "pocket top rail" option for pocket door applications.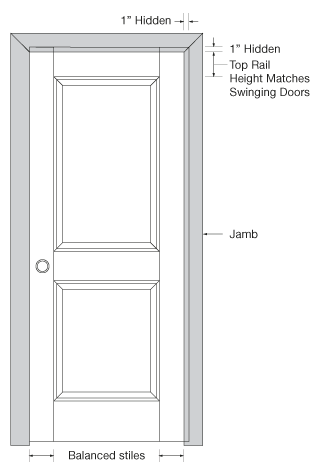 The pocket stile option provides one stile that is 1″ wider than the other. This allows 1″ of the door to remain in the pocket when the door is fully closed, creating the appearance of equal width stiles.
The pocket top rail option adds 1″ to the top rail allowing 1″ of the door height to remain above the finished opening height. This provides the benefit of completely concealing all the track hardware while maintaining the same visible top rail height as other TruStile doors in the home.
---
Pivot Doors
Pivot doors can provide a dramatic focal point to a room and make them much more interactive.
They swing on an internal axis pin located on the floor and header of the jamb and can easily accommodate larger, oversized openings.