TruStile doors can contribute to green building projects with 3rd-party certifications to help your project achieve LEED credits.
Recycled Content
TruStile interior MDF doors are third party certified to contain pre-consumer recycled wood. This allows your project to achieve LEED credits for recycled content.
3rd-party certified by Scientific Certification Systems (SCS) to be constructed of a minimum of 69 percent pre-consumer recycled wood content
Contributes to LEED® credits under the Materials and Resources category
Manufactured with low-emitting adhesives and primer
---
No-Added Formaldehyde MDF
The standard MDF used in the construction of TruStile interior MDF doors is already low emitting and meets CARB (California Air Resources Board) and ANSI (American National Standards Institute) standards for formaldehyde emissions. Some homeowners and building professionals demand no-added formaldehyde products. TruStile answers this demand with a no-added formaldehyde MDF option that contains no urea-formaldehyde resin.
Contributes to LEED credits for recycled content in the Materials and Resources category
Contributes to LEED credits for Low-Emitting Materials in the Indoor Environmental Quality category
Same superior performance and short lead times as our standard MDF doors
Available for a reasonable up-charge on any MDF door style
---
Low VOC Adhesives and Primer
All TruStile doors are built using low VOC glues that contain less than 5g/L VOCs. Prior to shipment, TruStile MDF doors receive a water-based prime with a VOC content of less than 64g/L. MDF Doors can be specified with no primer when ordering.
---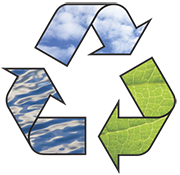 Third Party Certification
In this age of "Green Washing," TruStile believes it is important that building products manufacturers back up their Green product claims with 3rd-party certification. This can help consumers and building professionals identify companies that are serious about manufacturing environmentally-responsible products versus those that just pay lip service by making unsupported claims.
Scientific Certification Systems (SCS) is a global leader in third-party environmental and sustainability certification, auditing and testing. TruStile commissioned SCS to complete the audit that certifies that TruStile MDF doors contain 69% Recycled Content.
---
Responsible Manufacturing
TruStile understands that Green is about more than just our product. It is a manufacturing philosophy that influences the way we do business. TruStile utilizes Lean Manufacturing practices to make extremely efficient use of our manufacturing space and our raw materials. This results in a smaller operation that minimizes waste and environmental impact.
TruStile also recycles our waste and to minimize our landfill impact. The majority of the waste resulting from our operation is ground up into wood chips that are donated to agricultural partners that use it to create energy for their operations. This reclamation process has reduced TruStile's landfill waste by 65 percent and also results in fewer waste pick ups, which means fewer fossil fuel burning trucks on the road.
TruStile is dedicated to the continual search for ways to improve the sustainability of our manufacturing process.
---
Guaranteed to Last a Lifetime
All TruStile MDF and wood doors are manufactured to the highest quality craftsmanship standards and are backed by lifetime warranties against defects in workmanship and materials. This guarantees that your doors will last for the lifetime of your home or building and is a true sign of sustainability. It is also a significant advantage over other lower quality door products that usually carry warranties of one year or less.