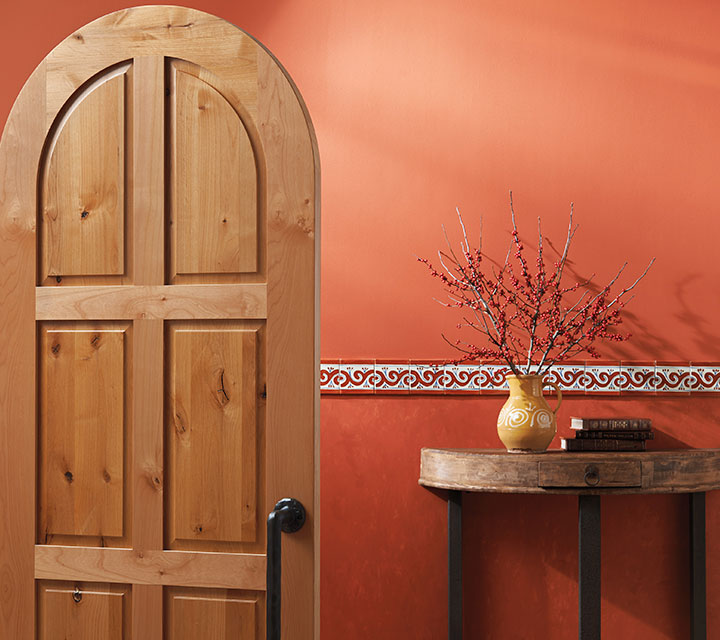 Inspired by the Italian Renaissance, Mediterranean designs appeared in American architecture between the late 1800s and early 1900s. This movement drew heavily on Italian palaces and seaside or country villas.
Mediterranean details include arched windows and doorways, recessed entryways, red tiled roofs and stuccoed walls.
TruStile's Mediterranean collection brings the richness and charm of Italian living to your home.