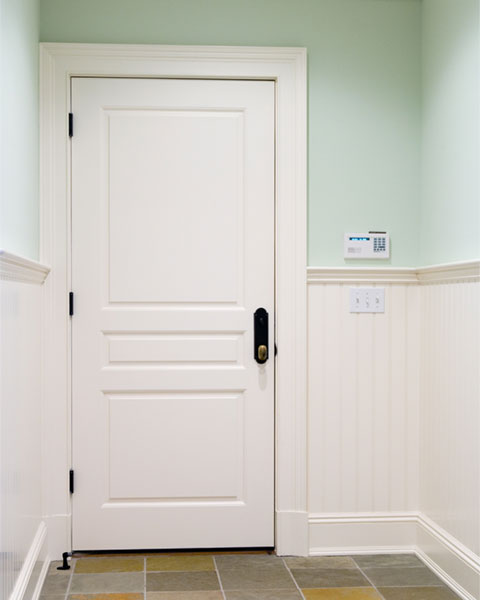 Safety Without Compromising Style
With hundreds of styles and unlimited custom capabilities, TruStile ensures you will never sacrifice style when selecting fire rated doors. All TruStile fire doors feature full panel relief and are engineered to match the details of our standard offering.
Unlike other commercial fire-rated openings which feature hollow metal frames that do not match the doors with which they are paired, TruStile offers a revolutionary new frame system that provides the desired appearance of natural wood in 20- through 90-minute fire ratings. This means that TruStile paint- and stain-grade fire doors can be paired with a matching material frame. The result is a uniform and architecturally-correct aesthetic on all TruStile doors, frames and millwork for every opening.
Many manufacturers require a jump to 2-¼″ thick doors for higher fire ratings. However at TruStile, we have specially engineered and tested our fire door technology to maintain the highly desired and standard 1-¾″ thickness up to a 90-minute fire rating. We also give you the flexibility to specify glass doors in 20-minute fire ratings. Almost all of TruStile's TS series and one-lite FL and PL series doors are available with 20-minute ratings to meet your design needs.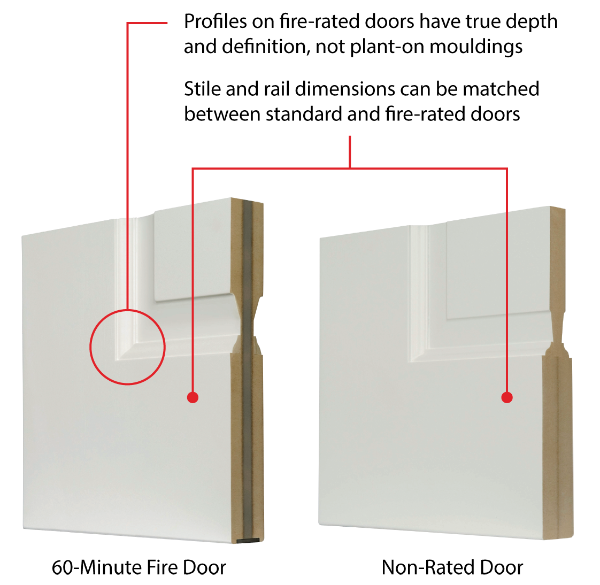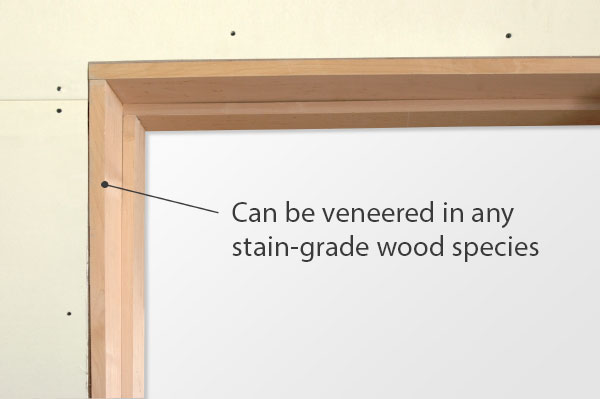 Design Your Own Fire-Rated Door
Our TruCAD Door Design Tool makes it easy to configure panel doors. Start designing your fire rated door today.
Discover Our Fire-Rated Glass Doors
TruStile is pleased to add 20- through 90-minute fire-rated glass to its comprehensive lineup of fire doors. Now virtually all of TruStile's stile and rail panel doors can be configured up to a 90-minute rating.
Fire-rated glass doors are a perfect solution for offices, conference rooms and lobbies where required by building code but a glass door is desired for aesthetics, light, and visibility. Our glass fire-rated doors are able to meet Category A and Category B requirements and additionally can utilize hose stream-approved glass.
Available to meet Category A and Category B requirements
Can utilize hose stream-approved glass
Available with any of TruStile's standard sticking profiles
Come in over 120 standard door styles
Available with arch- or radius-shaped glass
Can be integrated in custom door styles
Have a maximum glass area of over 3,000 square inches