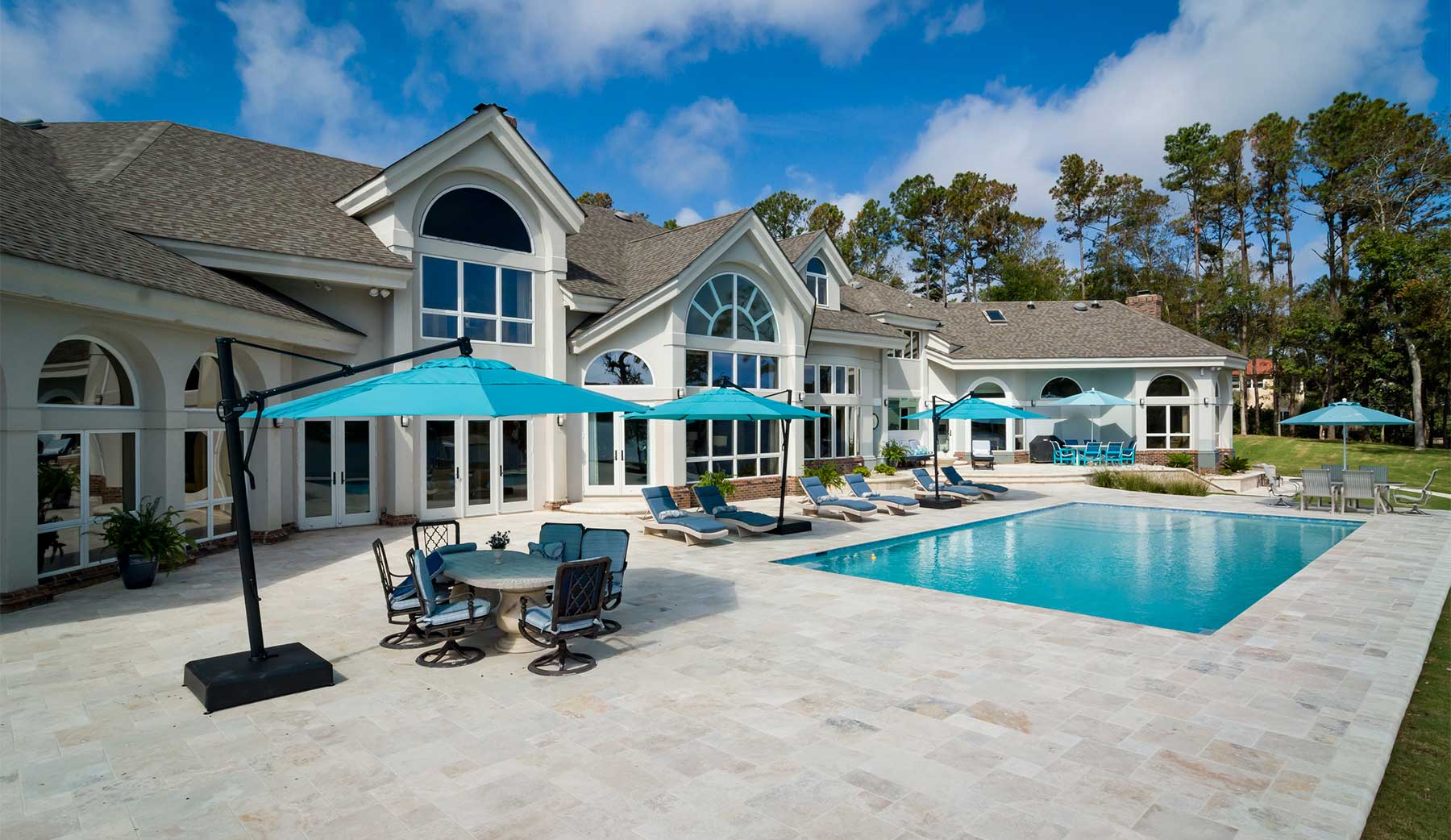 Coastal Manor
Kitty Hawk, NC
The team at Griggs & Co. transformed a home originally built in 1989 in a private gated community of Martins Point in Kitty Hawk, NC. They tore out all the interior walls to open the space and to allow them to redraw the configuration of the rooms. They worked closely with the homeowner to determine the final design and style of the remodel.
One major change included adding a bedroom to the ground floor. They combined what was the study and garage and turned them into a stunning master bedroom and master closet. Upstairs, an office that was in the attic was converted to a powder room. With TruStile's flexible manufacturing, it was easy to add a clipped corner door to fit the unique shape of the room.
This was Griggs & Co.'s first time working with TruStile Doors. They knew they wanted tall doors and wanted to feel the weight of the swing when they entered each room. With some research and help from Portsmouth Lumber Company, they were connected to TruStile. A paint-grade TS3070 was used in a variety of applications. The profile of the door blended perfectly with the moulding featured throughout the home.
Griggs & Co. has already used TruStile doors on another project. They said their experience was outstanding. "Crisp design and architecturally correct lines make them what I call pure sophistication."
Interior Design
Construction
Photography