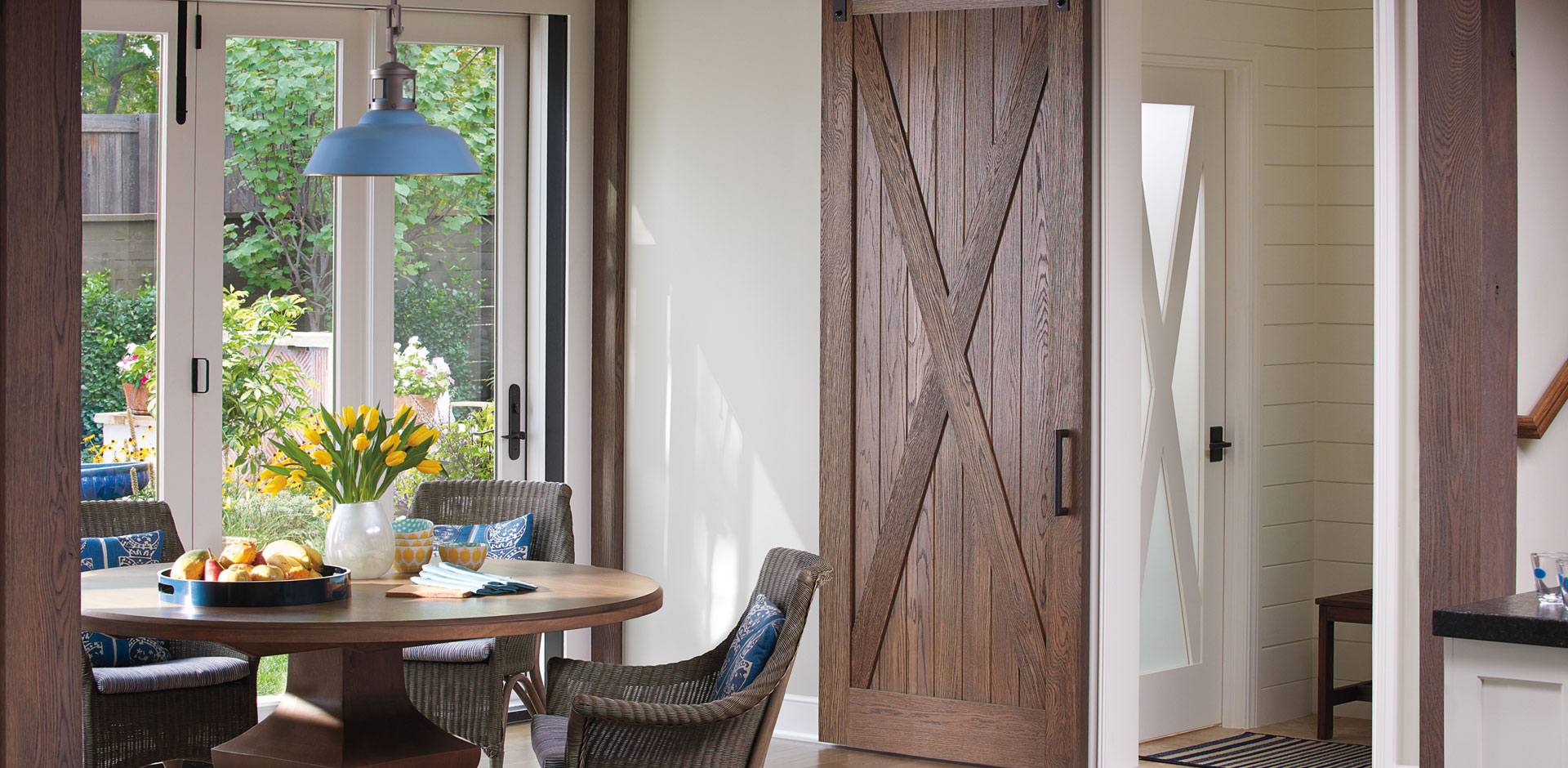 Making Every Opening a Design Opportunity
Reinventing the landmark family Home of Scott Schmid, TruStile's CEO
The Schmid family's home was designed in the 1920s by Burnham Hoyt, the architect of the famous Red Rocks Amphitheater outside Denver, CO. With the decision to remodel, the Schmids selected an experienced team that would respect Hoyt's design. Ekman Design, an architecture firm with an active historic renovation practice, happily took up the challenge. Robbins Weiner, a top Denver interior design firm, also joined the team.
TruStile is on a mission to transform the way building professionals and consumers think about interior doors. As the CEO, Scott lives by this mission and was a driving force in challenging his design team to think of every opening as an opportunity to make a design statement. He pushed them to design doors into this project rather than leave them as an afterthought.
In prior projects, designer Peggy Bender and her team put thought into the classic feature doors of a home — the ones that are more prominent and need to be made special. The difference with the Schmid home is that they "applied that thinking to every room and every opening, even the closets, making it more fun and interesting."
The design team really rose to the challenge, using the doors as a lead element that directed the project.
After learning about the full capabilities of TruStile, the team walked through each room of the home and thought about how interior doors would fit into each space's layout.
They chose multiple door styles in paint- and stain-grade, used various glass types, added mirrors, and created custom design options to accent details found in the home.
Each space had doors designed into it, and the door choices throughout the home wove together to create an impactful interior design.
Architecture
Interior Design